WEDDING DAY SPECIALS
Cathedral Cars - Providing a Special Car - for your Special Day!
www.vanillaspicecakecompany.co.uk
AddStyleUK.com - Florist, venue styling and chair cover hire
Find a Wedding Supplier -
FindaWeddingPhotographer
and
FindaWeddingVenue
on these great wedding planning sites
Tony Hyams -Magician- Twisted Reality
Wedding Directory The UK's most dedicated wedding services directory. Everything from engagement rings to honeymoon ideas
All Your Occasion Needs Suppliers of stationery, balloons, favours, and table decorations
Jon Pickard Live classical, Spanish, Flamenco and South American Guitar Music for all special occassions
WWWi.co.uk
OTHER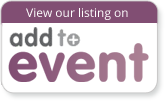 WL - WebLinks Directory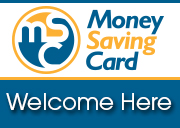 UK Weddings - Find a wedding photographer and Find a Wedding Venue on these great wedding sites
Tim Whiting Photography
Photographers 4 Weddings
We are Listed in London Wedding Photographers Directory. Providing Local Wedding Photographers in London and the Home Counties
Photography.website-directory.com
Photography and Photographers
Find A Wedding Photographer - Wedding Photography Select. Finding A Wedding Photographer Made Easy
Free Business Listings - Directoryshop.co.uk
Wedding Photographers in Wiltshire
Cyprus Wedding Photographer
The Moo Web Directory
Human Edited Web Directory with strong one way links with options for free or paid reviews
FreePhotoGallery : Photography Directory and Photography Search Engine
Wedding Services UK - Tailor Your Wedding is a large web site that lists all uk Wedding serivces / companies along with ratings and reviews on each.
Wedding Photographers Wedding Invitations A large range of wedding invitations and wedding stationary. Full text preview before you buy.
Wedding Services - Use our online directory to find suppliers in your area - Sponsored by The Right Invite suppliers of quality Baptism Invites
Photography and Photographers
The Free Directory UK British orientated web site links
the wedding search - the wedding directory with availability
The Moo Web Directory
Human Edited Web Directory with strong one way links with options for free or paid reviews
Everything For Weddings - UK wedding directory
Handmade Wedding Invitations – Amore Invitations specialises in creating elegant handmade wedding stationery to clients throughout the UK and Ireland.

Weddings With Style - Planning for your Wedding

href="http://www.bracknellweddingphotography.co.uk">Bracknell,